Mobilizing employees to tackle operating performance issues requires effective leadership from the executive suite to the frontlines. However, for many mid-size and smaller enterprises first-level leadership development may seem to be an unaffordable luxury. Read how a fast-growing developer of accessories for handheld technology devices found an innovative and profitable way to respond to urgent company performance issues and develop frontline leaders at the same time.
In the brutally competitive market for handheld technology device accessories, responding to rapidly changing market dynamics is critical to survival. A designer and distributor of distinctive protective gear and other accessories for handheld technology devices recently found itself caught between the need to quickly reduce operating costs and grow revenue, while maintaining a commitment to develop and retain talent.
The CEO of this midsized firm turned to his Human Resources Director for advice on charting a course of action that would avoid the need for staff downsizing, while still meeting the mandate to quickly improve operating performance. Based on prior experience, the Human Resources Director recommended the introduction of Rapid Action, a team-based method for engaging employees in operational excellence with a strong track record for delivering rapid results, but with minimal need for added investment in support staff and training.
According to the Director, "I understood that we needed to move quickly to get our leaders and employees working together on strategies to reduce operating costs and find new revenue opportunities. But we couldn't afford a large, consultant-driven intervention or the resource drain of pulling our best people off the line to become trained in Black Belt-type roles."
"I had seen the benefits of Leap Technologies' Rapid Action method in my prior company as part of a larger Lean Six Sigma deployment. My thought was we could use Rapid Action to not only address the operating challenges we were facing, but also position it as a development opportunity for our first-level leaders."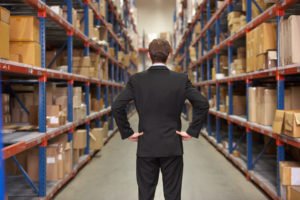 Proving the Potential for Fast Results
The CEO gave the Human Resources Director the green light to move ahead, but with a challenging goal to be accomplished. The deployment plan called for funding the entire effort from savings generated within the current budget year. The Director was confident this objective would be met given Rapid Action's track record of producing average savings of $50,000 per team on an annualized basis.
To get the ball rolling, the Director set up a webinar briefing for the company's senior leadership team that provided an introduction to Leap Technologies, the firm behind Rapid Action, and a walk-though of the Rapid Action Project Planner, a tool for identifying, qualifying, and confirming Rapid Action project charters. Based on the meeting, the decision was made to "pilot test" one Rapid Action team to validate the savings potential of the method and gauge reaction from both leaders and employees for a larger roll-out. The fast turnaround of Rapid Action projects (scheduled to run no longer than 60-days from launch to wrapup) meant the pilot test could be conducted and still leave amply opportunity for deploying more projects to meet cost saving targets before yearend.
The Rapid Action pilot team was targeted on the company's customer service and distribution departments where the company was experiencing order fulfillment accuracy and responsiveness problems. A six person team comprised of customer service reps and order-fill associates, along with two supervisors (representing each department), was recruited to take on the following challenge: How can we eliminate errors and improve communications in the order fill process to improve order fill rates and accuracy within the next 60 days?
Rapid Action's unique innovation is an "all in a box" toolkit that guides the team process. Equipped with the Rapid Action Toolkit, team leaders have everything needed to plan, launch, and lead teams to complete management-assigned projects in 60-day or faster timeframes. As noted by the Human Resources Director, "The just-as-needed design of Rapid Action allowed us to test the process on a key issue without making a big upfront investment."
Explore how Rapid Action could work for you...
Download the same tools this company used to start their rapid improvement project.
Start Planning Your Project
After attending an onsite training session facilitated by Leap, the designated team leaders launched the Order Fulfillment Rapid Action team. Using the scripted Rapid Action Team Leader Guide, the two supervisors guided the team through an initial "Fast-Start Meeting" to brainstorm improvement ideas, prioritize high-potential solutions, and develop a plan of action. Over the next 60 days, the team leaders facilitated a series of brief weekly meetings where the team tracked the development and testing of the most promising solutions.
Among the solutions implemented for improving order fulfillment timeliness and accuracy were relocating highest volume products to streamline picking time and consolidating customer orders at order entry to create picking and shipping efficiencies. These practical solutions and others produced exactly the results needed to meet savings targets, including:
Reduction in order write-downs from more complete shipments and fewer backlogged orders.
Improvement in "Shipped Right the First Time" rate from below 80% to over 95% on average.
More than $218,000 annualized reduction in extra shipping costs.
Moreover, Rapid Action validated the Human Resource Director's intuition about the potential developmental benefits for first-level leaders. As one of the co-team leaders commented, "Leading a Rapid Action team really changed the way I operate in solving problems. As opposed to winging it with an open agenda or no agenda at all, Rapid Action provided a clear and simple-to-follow structure for working with the team. It allowed me to focus on coaching team members and working with my manager to clear away obstacles to implementing our solutions."
Rapid Action provided a clear and simple-to-follow structure for working with the team. It allowed me to focus on coaching team members and working with my manager to clear away obstacles to implementing our solutions.
Hardwiring Rapid Action for Operational Excellence and Leadership Development
The success of the Order Fill Team created the confidence to apply Rapid Action to other critical performance issues facing the company. Over the next four months, five more Rapid Action teams were launched to tackle issues such as reducing product packaging costs, streamlining the new product introduction process, and improving the win rate on new distribution opportunities.
Documented savings of more than $350,000 from these initial teams provided a significant contribution to the company's budget reduction target while covering the cost of Rapid Action installation many times over. The experience also helped the Human Resources Director establish a direct link between the company's senior leadership team, operating issues, and opportunities to develop first-level leaders. The company now operates with Rapid Action hardwired into the annual strategic planning and quarterly performance review process. Rapid Action teams are deployed just-as-needed to support execution of strategic goals and resolution of operating problems, as well as providing a cost-effective, action learning leadership development program.
For our organization, Rapid Action was a perfect fit because it gave us a way to address two issues with one, very cost-effective solution. Solving operating issues and developing leadership talent at the same time is a big win/win.
Reflecting on the experience, the Human Resources Director commented, "For our organization, Rapid Action was a perfect fit because it gave us a way to address two issues with one, very cost-effective solution. Solving operating issues and developing leadership talent at the same time is a big win/win."