Negotiating savings from suppliers is often a no-win situation. But when innovative sourcing practices are leveraged with frontline team engagement, the results can be strikingly different and financially rewarding. Read how the leader of a facilities management team for a Fortune 500 company captured savings from "already squeezed suppliers" by trusting the know-how and creativity of those closest to the work and employing an innovative rapid team engagement method.
In the market for outsourced facilities management services, doing it "better, faster, and cheaper" is not just a slogan. Meeting client expectations requires continuous improvement and  innovation, especially when it comes to managing third-party suppliers for everything from janitorial services to cooling equipment repairs and more. For an Account Director at one of the world's  largest facilities management service providers, the "get better, faster" mandate took on increased urgency in the wake of a hard-won client contract renewal. The terms of the contract called for a 5% reduction in the current-year $15M supplier spend budget, but only allowed for minimal changes to in-place service level agreements. According to the Account Director, "The majority of suppliers we were dealing with had been servicing our client for nearly 20 years. Needless to say, my Procurement Team was skeptical about finding savings on contracts that had already been squeezed to the hilt. But we had no other choice. We either found the savings or sacrificed our negotiated profits."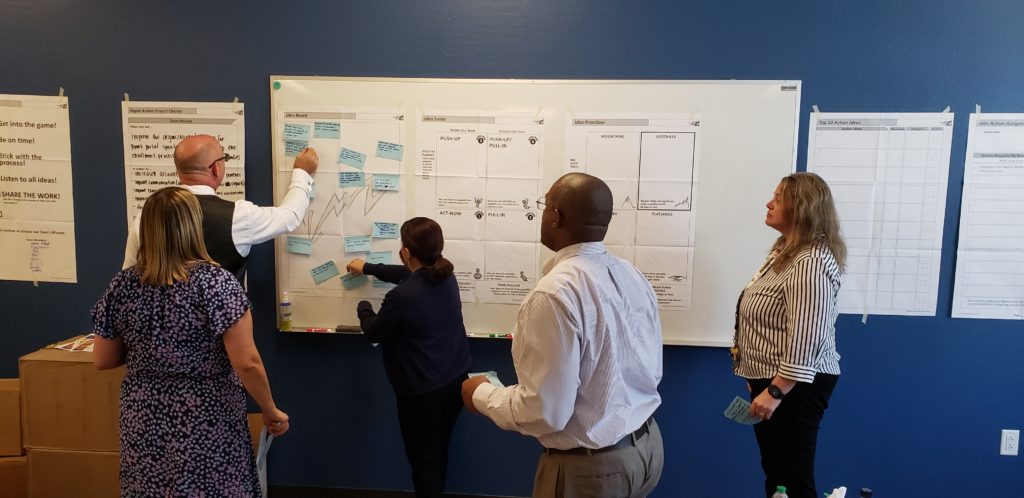 Discovering Hidden Savings in Supplier Services with Employee Engagement
A common trap in supplier-spend reduction initiatives is starting in the wrong place when looking for savings opportunities. While useful, the traditional "annual review" of supplier contracts  usually yields only marginal savings, if any at all. Achieving big savings requires a more transformative approach, one that engages the people closest to the actual work performed by suppliers.
Based on prior experience, the Account Director reached out to Leap Technologies for assistance with his supplier-spend reduction challenge. Given the short timeframe for achieving the goal,  Leap recommended deploying Rapid Action Sourcing Teams, with each team assigned to tackle one of five high dollar spend areas: Electrician & Handyman, Janitorial, Landscaping, Mailroom,  and Critical Facilities Technical Support.
Rapid Action Sourcing Teams combine the application of proven sourcing strategies with Rapid Action, Leap's highly-reliable process and toolkit for organizing and mobilizing small improvement  teams to achieve rapid, measurable results in 60-day timeframes. The key to success in this approach is engaging employees on the frontlines, where supplier services are delivered. For the  Account Director, this engagement strategy meant recruiting members of his Facilities Management Team (building managers, coordinators and technicians) to work alongside representatives from Procurement and Finance.
The Account Director wisely enlisted his entire senior leadership team to sponsor the Rapid Action Sourcing Teams in order to ensure cross-departmental commitment to achieving results within the 60-day timeframe. This "sprint to improvement" objective is a key factor in the success of Rapid Action teams. According to Leap's research gleaned from its extensive database of more than
5,000 completed Rapid Action projects, motivation lags when teams drag out their assignments, miss deadlines and don't achieve completions quickly.
With the senior leadership team on board, Leap facilitated the planning and launch of each Rapid Action Sourcing Team including a one-day workshop designed to jumpstart team engagement. In addition to completing the basics (charter review, contracting on ground rules and roles, etc.), these meetings guided the teams through a series of action-learning activities designed to stimulate  "out-of-the-box" thinking for achieving cost-savings targets.
A key tool utilized in the workshop is rapid value-stream mapping to analyze the scope of the services actually being delivered by suppliers, identify the waste in those services, and then, apply a set of Lean Sourcing Strategies to improve delivery and reduce costs. Engaging managers and employees who actually see and experience the services being delivered highlights opportunities for saving and service improvement that are often unrecognized by senior leaders, suppliers, and clients.
As the Operations Director in charge of all facilities management staff commented, "The benefit of getting our frontline team members engaged was obvious as soon as we broke the ice in the  initial team meetings. There was no shortage of insight about where our scope of work was not clear, where suppliers were not delivering as expected, and where we were paying more than needed. People knew what needed to change, they simply had never been asked."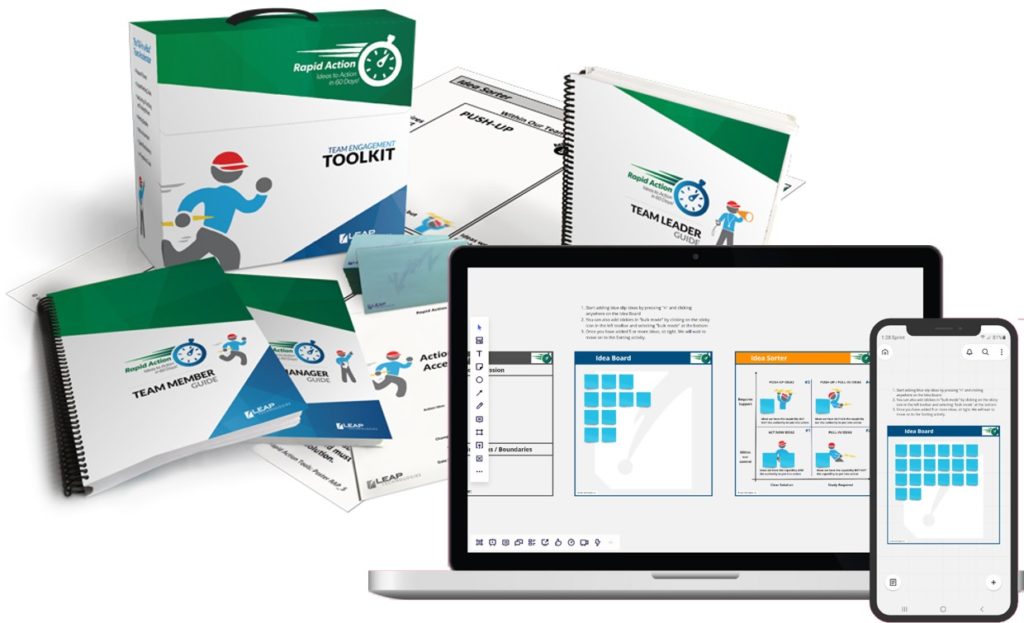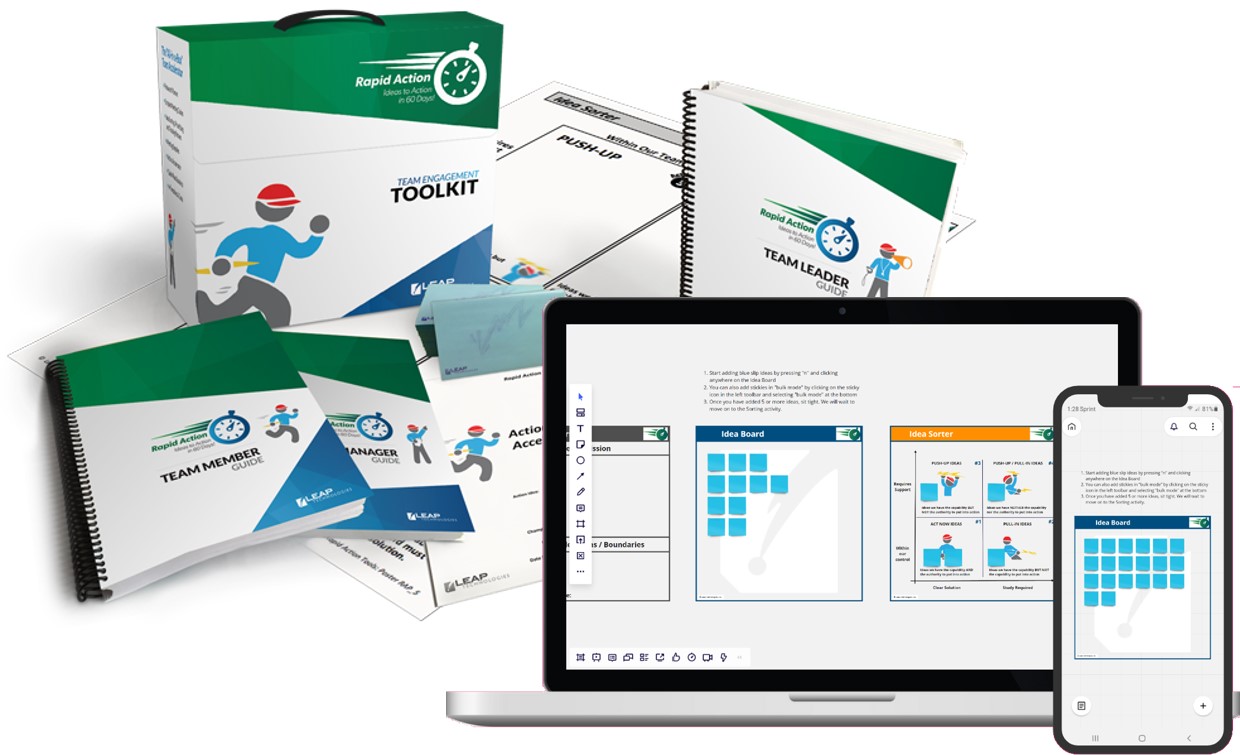 Supplier Savings with Added Benefits
The Rapid Action workshops provided the opportunity for each team to determine how services were actually being delivered with respect to contractual obligations, and most importantly, how these services stacked up against actual client requirements. In situation after situation, the teams uncovered potential savings opportunities previously overlooked, such as:
Narrowly defined job descriptions for contract employees, leading to idle time as client demands change. Savings opportunity: Changing to more "generalist" job descriptions to provide  greater flexibility in assigning work and to achieve higher utilization of paid hours.
Suppliers performing certain technical tasks that fall within the skill range and qualifications of in-house technicians. Savings opportunity: Reassigning tasks from suppliers to lower-cost in-house technicians, creating better utilization of supplier expertise and job enrichment, in addition to budgetary savings.
Services split across different suppliers where bundling can enhance economy of scale. Savings opportunity: Rebidding landscaping services to include snow removal and investigating  partnering opportunities with other accounts to leverage spending power.
An important characteristic of the ideas listed above and others targeted for action by the teams is the focus on "transforming the work" versus asking suppliers to do the same work for less compensation. This combination of Lean thinking and proven sourcing methods helped the teams uncover innovative savings ideas that were primed for immediate action.
Following the workshops, each Rapid Action Sourcing Team conducted brief weekly meetings to review their progress and discuss their findings. To ensure teams stay on track and remain motivated, Rapid Action provides a team toolkit with templates for achieving timely completion of assignments and for escalating issues to senior leaders when necessary.
Reflecting on her experience, a Rapid Action team leader commented, "I was a bit skeptical coming into the process. However, we were all surprised by the fact that while each of us knew something about a particular aspect of the supplier's work, none of us were seeing the whole picture. Using the tools provided helped us convert our individual knowledge into team action."
Exceeding Expectations
Final reports by the Rapid Action Sourcing Teams were presented to the Account Director and his senior leadership team roughly 60 days from launch. These reports documented how reshaped contracts with suppliers combined with better utilization of internal staff would easily achieve the required savings level for the year ahead. Equally as impressive, the teams also identified and queued up another set of supplier contract change opportunities, with the potential to double the initial savings achieved within two years.
Based on the success of the first five teams, application of the Rapid Action approach to supplier cost savings has been integrated into the Account's annual improvement plan. Potential projects are presented to the senior leadership team, then prioritized and scheduled for launch. The benefits extend well beyond the continuous drive to find cost savings.
As the Account Director commented, "It's easy for my team to retreat into their silos given our individual workloads. The Rapid Action Sourcing Teams opened our eyes to the benefits of investing in cross-account teams to not only find savings, but improve service delivery and teamwork at the same time."